---
Step1: Choose a photo file
Choose a photo file for your ID / passport photo. Only jpg/jpeg files are acceptable. The file should be less than 15MB.
---
About this site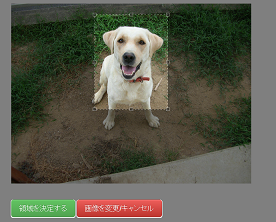 This website provides free web-based photo editor for ID and passport photos. You can create your ID photos, passport photos etc. from your own data with a few steps.
This website is based on a plug-in called
Jcrop
. Also, the css is from
Flat UI Kit
. I truly appreciate the efforts of the developers.
Contact
Any comments, suggestions and bug reports are welcome. Free feel to contact me at:
info[at]shoumeishashin.strud.net
History
1, May, 2013: Ver. 1 release
12, May, 2013: Ver. 1.1 release
1, July, 2013: Ver. 2.0 release
11, August, 2013: English version release
Disclaimer
I am not responsible for, and expressly disclaims all liability for, damages of any kind arising out of use, reference to, or reliance on any information contained within the site.
[Sponsored links]